This project might sound crazy but a very official source from Chinese authorities describes this train line that would be 8,000 miles long, (1,800 miles longer than the Trans-Siberian railroad!). The line would cross China, Siberia, and Pacific Ocean in order to get to the United States through Canada. Amazing isn't it? Little detail: this trip would last 2 days and a half, nothing compare to the 13 hours and a half that you would be doing by airplane. Patience would be your best ally.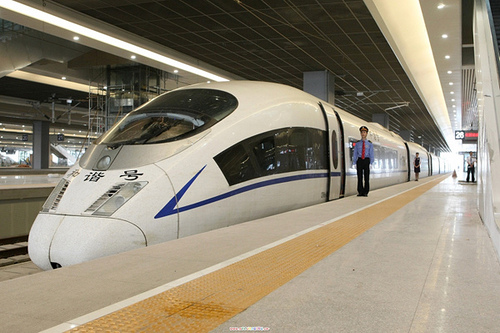 Crazy project? Not that much compared to the existing Chinese train performance
In the past decade China has expanded and developed its railroad, building tens of thousands of miles track and launching numerous high-speed lines. In fact nowadays Beijing is only four hours away from Shanghai despite the 1305 km that are separating the two cities. Trains often exceed 330 km per hours in order to achieve excellent performance and thus becoming a great alternative for airplane. But as a matter of facts, no concerned countries has been consulted about this project. As a conclusion, you shouldn't worry about booking your ticket for New-York in Grand Central railroad!