Try read the headline without humming Willie Nelson's 'On The Road Again', impossible? Right. When you hear 'On The Road Again', you will probably think of a certain Texas-born country singer, but the other names that should come to mind on hearing these words are Ashley McAfee and Stuart Conway, a couple who, not only travel the world but travel their home country too. Yes, it sounds slightly odd that we are making a big deal of people visiting their local area, but really, it is quite a rare, and beautiful thing, especially when your home country is as majestic as Scotland. And as if things could not get any more perfect, the couple's adventures are documented exquisitely on their Instagram, @Ontheroadagaintravels. We caught up with Ashley and Stuart to find out more about their global adventures, from the experiences at their doorstep, to the streets of Paris and the beaches of Hawaii.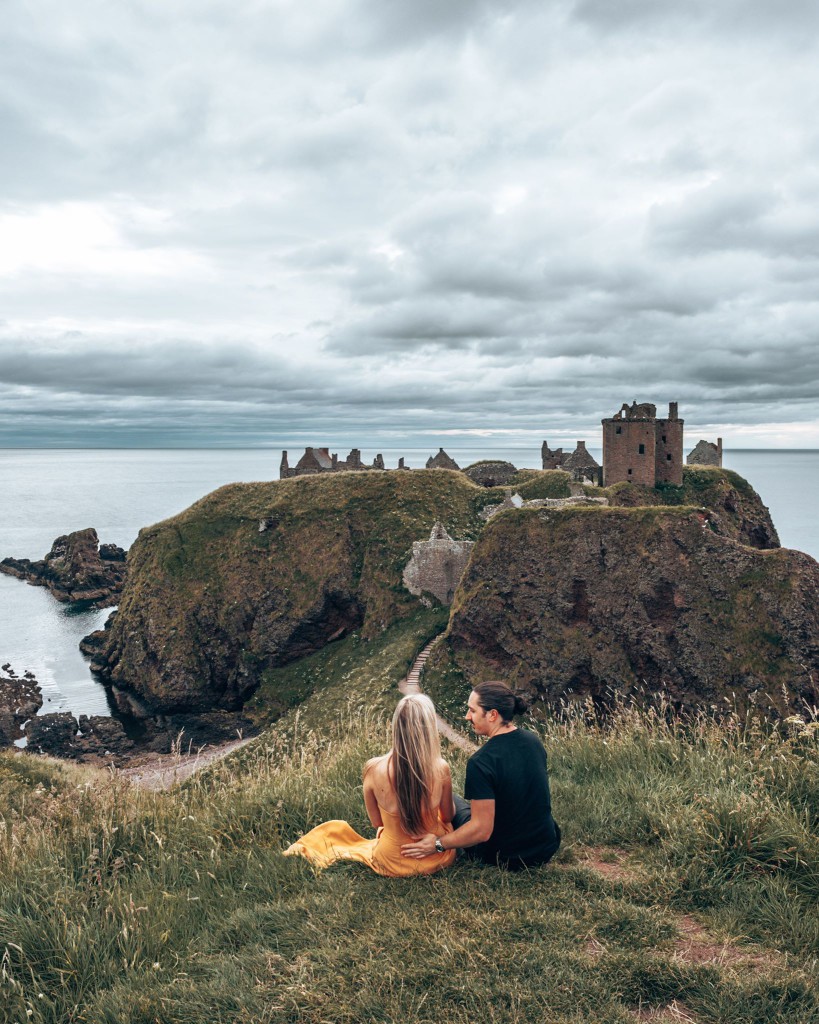 Just a quick scroll through your Instagram is enough to get the sense that both Ashley and Stuart both love to travel, and the photos are a double act. It is clear that they both work effortlessly together, but all good things come with time, as they shared their first adventure together: "We met in our early teens as we played in a rock band together" they began, "our first adventure was in 2011, aged sixteen, when we travelled to Paris. At the time we felt so grown up going somewhere by ourselves, and it was very special for us. Just last year it became even more of a special place to us as we visited for our eight-year anniversary and came home engaged".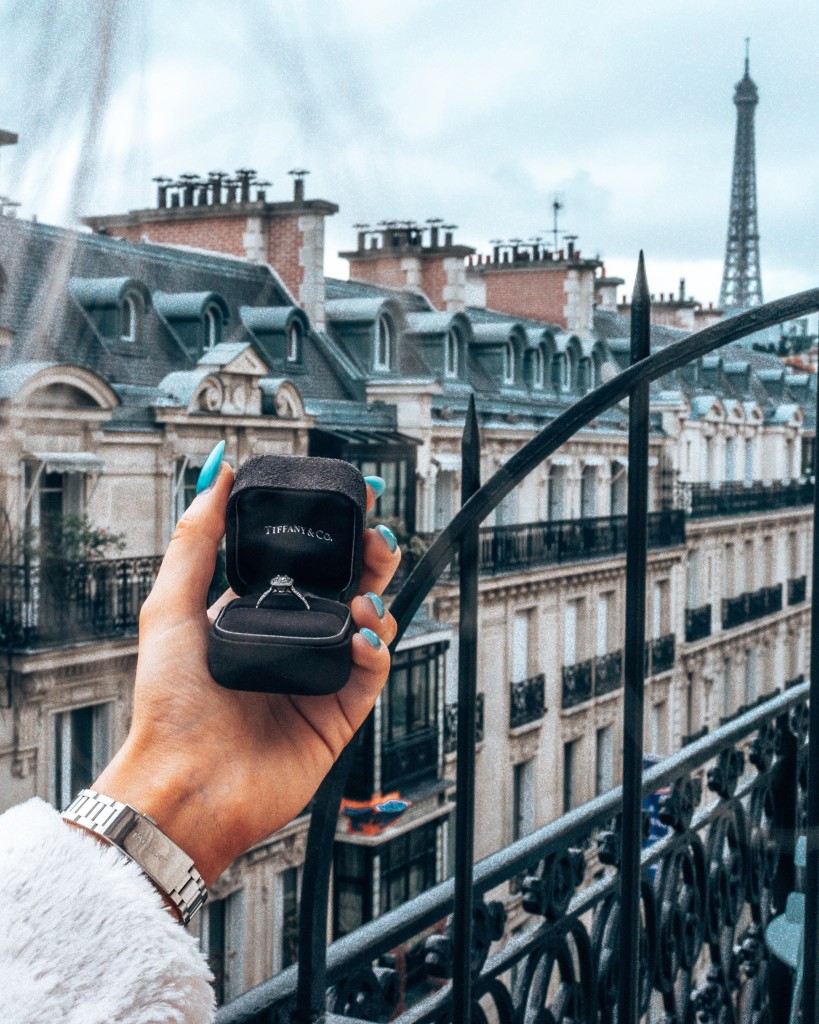 With proposals in Paris and an Instagram bursting with exotic shots from all corners of the globe, it is easy to get some serious travel envy when thinking about Ashely and Stuart's adventures. It is essential to notice, however, that not all of the couples travels take place in distant lands overseas, as they flawlessly capture locations across Scotland, which UK travellers, with a minimal budget can access in a matter of hours. Ashley and Stuart noted the benefits of exploring local beauty, something which is very often overlooked. They urged people to give their homeland a try, saying, saying: "We really didn't appreciate all our country had to offer until this year. During our travels last year, we kept hearing again and again how amazing people thought Scotland was. So we made it our goal to come home and really explore it. The benefits are of course that it's so much more accessible. Another benefit is that you're supporting your local economy and, like it has been for us, it can really make you much more appreciative of your country".
While on the subject of Scotland, the pair were keen to share their top three experiences in this richly verdant country. "We definitely haven't seen it all yet, but so far our top three spots that cannot be missed are Glen Coe, Dunnottar Castle and Glasgow".
"Glen Coe is a stunning valley and is one of our favourite places in the world. No matter what the weather is like, it has this magical aura, and it feels so surreal. It's a popular filming location used in many Harry Potter films and the James Bond movie, Skyfall. Dunnottar castle in Aberdeenshire is a ruined fortress located on a dramatic cliff top setting which is truly breathtaking. There is actually over 260 castles in the Aberdeenshire area to be explored. Craigievar Castle is another favourite of ours" Finally, the city which Ashley and Stuart are famous for documenting, Glasgow. "We feel Glasgow, our home city, should not be missed." They went on, "It's such a vibrant, fun and friendly city with so much to see and do."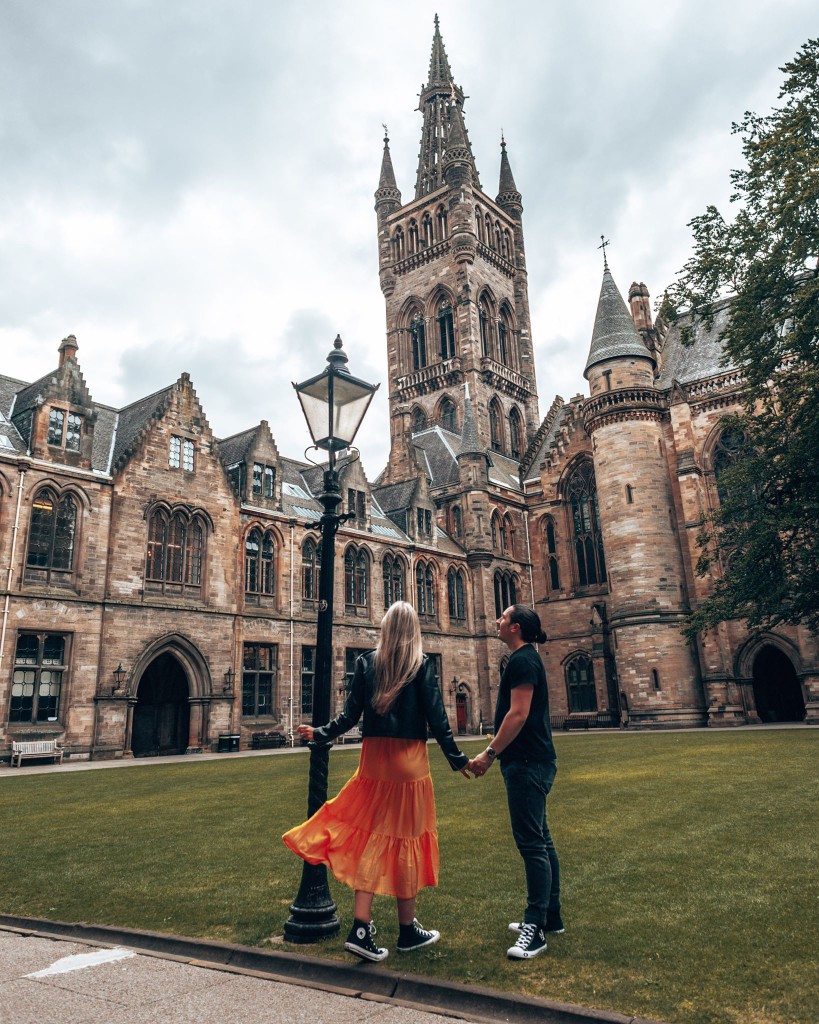 Ashley runs a photography tour in Glasgow through Airbnb experiences, meaning the pair are familiar with the benefits of choosing a home away from home in a new location and renting a holiday apartment. As self-confessed lovers of 'unique' and 'quirky' accommodation, Ashley and Stuart shared their memories of their craziest accommodation, saying: "We love using rental websites for the fact that we can stay somewhere a little different.
Our craziest accommodation stay yet has been our recent stay at the AirShip 002 in the Scottish Highlands. The AirShip is an aluminium pod made up of more than 3,000 components which stays true to its aeronautical theme throughout the interior. We love the unique design and how remote it was. To be surrounded by nature was wonderful from the comfort of the cosy accommodation. Another thing that made it so memorable for us was making s' mores, a favourite snack of ours, on the outside terrace as we watched the sunset over the Sound of Mull".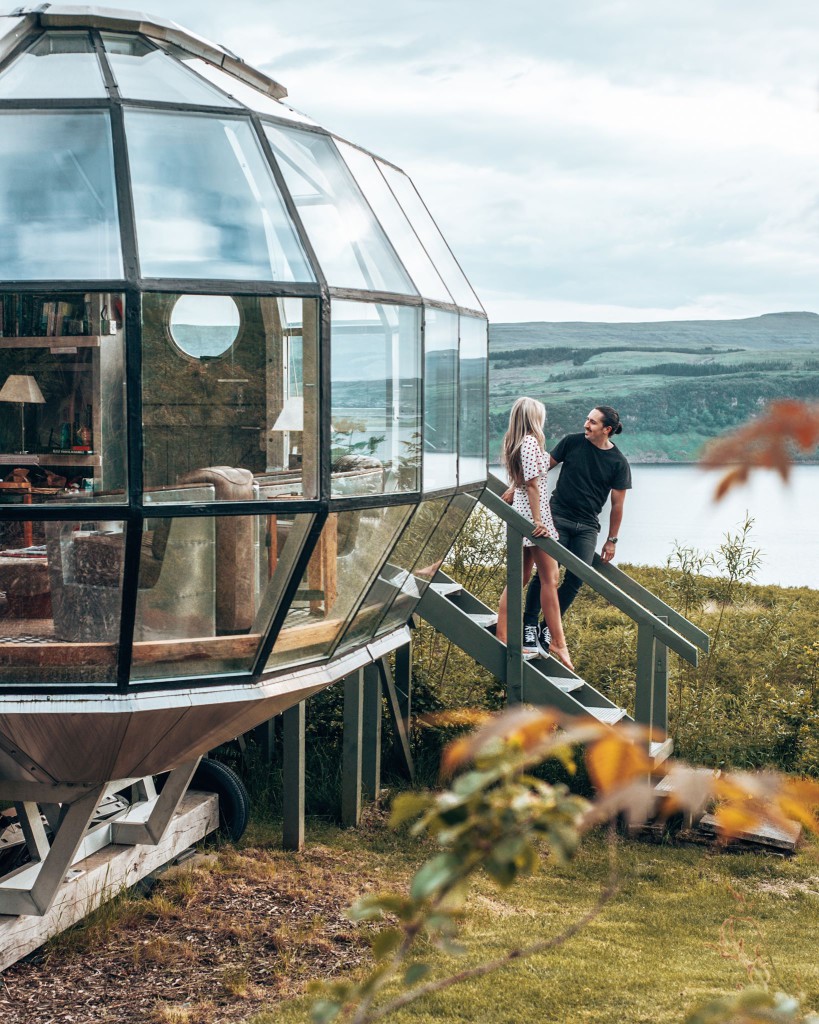 Whether the couple are opting for wacky AirShips, or they are staying in a holiday cottage in the heart of the highlands, they always look for the same three things in a property, which they cannot be without. "We always look for in an apartment rental are air conditioning (depending on the climate of course), a fridge as we like our drinks cool and wifi so we can keep up to date with our blog/social media platforms. Of course, we can be without this, but we love when an apartment rental has a little something extra or unique. For example, in Hawaii, our rental apartment had a boogie board we could use at the beach, and the AirShip 002 had board games to play".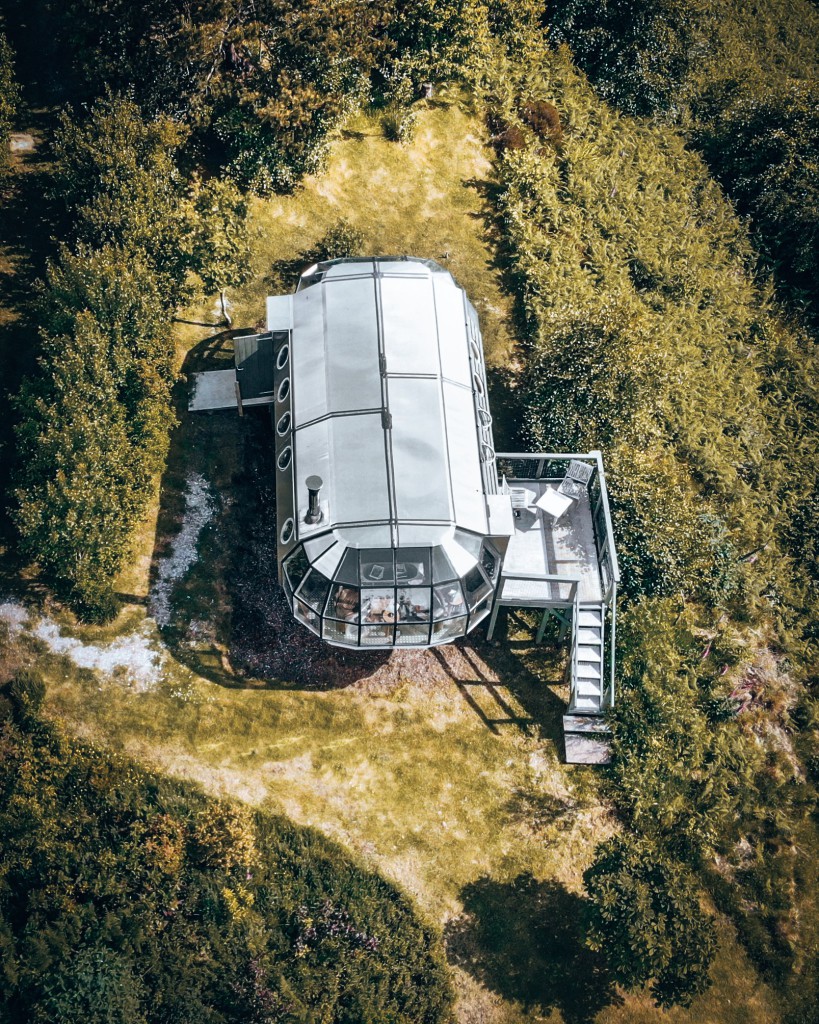 From boogie boards, to board games, and everything in between, every traveler wants something different from their holiday rental, and every property is entirely unique and individual, so you never really know what you are going to find until you are there. From Glasgow to Edinburgh, and everywhere in between, you can visit Scotland and stay in a holiday letting which is as unique as the land it stands in, visit and reserve the accommodation which is perfect for you.
Keep track of Ashley and Stuart's adventures on their beautiful Instagram page and check out their blog right here.