If you have the chance to visit Sweden, there are some places you can't miss. From south to north, this country offers several different landscapes and cultures. To be sure you enjoy your trip at your best, we selected 5 places you need to see.
1. Stockholm
Built where the lakes meets the sea, Stockholm is a set of fourteen islands, with ten centuries of history and culture. It is known for its fresh air and vast green areas that sublimate the city with plenty of space for everyone to appreciate it freely. For most of the visitors the Old Town is not to be missed, but there are many parks, museum, and monuments to enjoy too like the Royal Court.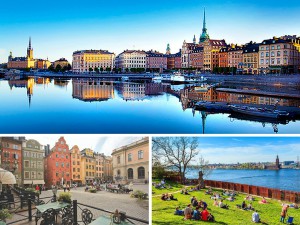 2. The Stockholm Archipelago
The most fantastic place in Sweden is still a secret for many: the magnificent Stockholm archipelago. This maritime landscape counts more than 30,000 islands, islets and skerries. The nature offers a unique touristic place you can visit all year round. You can choose to go on a boat excursion that will last a couple of hours or several days.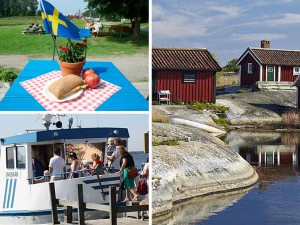 3. Gothenburg
Immerse yourself in the Swedish lifestyle, soaking up the buzzing outdoor café culture with 'fika' (a break for coffee and a sweet bun) in the port of the capital of West Sweden. The city has countless green open spaces, including the country's biggest botanical garden. Do not miss the impressive facades, the famous food markets and a couple of worthwhile museums like the Word Culture Museum.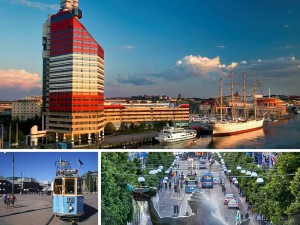 4. Skåne
Skåne is an area in the south of Sweden where there are beautiful cities like Malmö but mostly a wonderful nature. The forest extends right to the sea, which allows to discover an unforgettable scenery ! It is the perfect place to spend relaxing holidays, between cultural towns and long walks through the fields. You cannot get bored of the beauty of this Swedish paradise.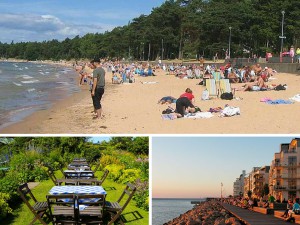 5. Kiruna
In the North of Sweden, Kiruna is known to be one of the best places to see the  Northern light. Explore the real northern life and take a Dog Sled Ride after a drink at the famous Ice Hotel. If you are curious, you should also visit the mining town, the world's largest iron ore mine or taste the culinary speciality: rein deer meat with lingonberry sauce.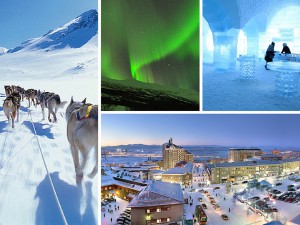 Don't forget that Sweden is a country to visit whether in summer or in winter. Every area looks different depending on the season. Get the most of your trip by renting a motorhome on JagHyrMinHusbil.com and enjoy the freedom of roaming travel.
And if you need a vacation rental for your stay in Sweden, find your apartment on Likibu !