Germany stretches from the lowlands in the north with the Baltic and the North Sea to the majestic Alps in the south. Its natural diversity is just as vast as its cultural heritage and the great variety of outdoor activities. There are a great many amazing scenic routes for hiking and cycling, magical castles and fortresses to marvel at, vibrant cities and exciting amusement parks. Furthermore, Germany attracts plenty of visitors who are looking to bring their body and mind back into harmony or simply relax from a stressful daily routine. Following are 10 of the best travel regions in Germany you definitely need to add to your bucket list.
1. Baltic Sea
The Baltic Sea, especially the two islands Usedom and Rugia are very popular with families, bathing tourists and campers. This destination offers long sandy beaches, romantic dunes, a widely untouched nature as well as many family-friendly sights and attractions. Discover the northeast of Germany and take a deep breath of the healthy sea air while strolling along the many promenades or enjoy a delicious fish dish at a seaside restaurant.
2. Harz Mountains
The Harz Mountains are best known for its many legends and myths, which have always fascinated young and old alike. Every year on April 30, thousands of people come together to celebrate Walpurgis Night, a spectacular event featuring witches and devils. The low mountain range is ideal for hiking trips and offers many natural as well as cultural sights. The most popular hiking destination is without doubt the Brocken, the highest peak of the mountain range.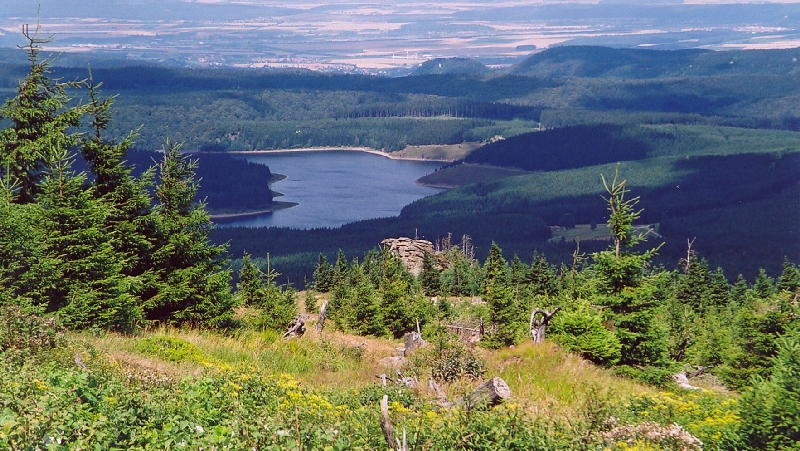 3. Moselle Valley
Marvel at the stunning natural beauty of the Moselle Valley with its deep cut valley and the steep vineyards. There are several scenic routes leading past historical castles and idyllic villages, which are best explored by foot, by bike or from a boat on the Moselle. Taste the regional delicacies and wine while enjoying the charming view, which awaits you wherever you go.
4. North Sea
The North Sea is mainly characterized by the Wadden Sea, which is listed as a UNESCO Natural World Heritage site. The bracing climate as well as the fantastic recreation areas and spa offers make this region a perfect destination for everyone who wants to improve their health. Participate on a walk across the mudflats or dive into the fascinating culture of the East Frisians and North Frisians and enjoy some delicious fish dishes.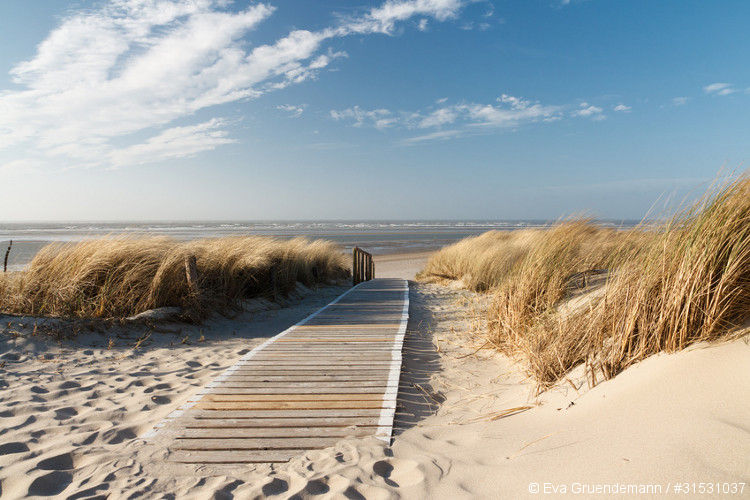 5. Sauerland
The mountainous landscape of the Sauerland is ideal for people who love to do outdoor sports, but likewise for those who are looking for relaxation and regaining some energy. While some enjoy extensive hikes during summer, others take advantage of the fantastic winter sports possibilities this region has to offer.
6. Lüneburg Heath
Covered in a carpet of deep pink and purple heather, which, here and there, alternates with lush green forests, the Lüneburg Heath offers a spectacular sight to its visitors. Situated between the culturally rich cities of Hamburg, Hanover and Bremen, this region also offers a splendid regional cuisine and traditional products, which make great souvenirs. A must-see is the city of Lüneburg with its 1000-year old history and has, after Madrid, the largest density of pubs in Europe.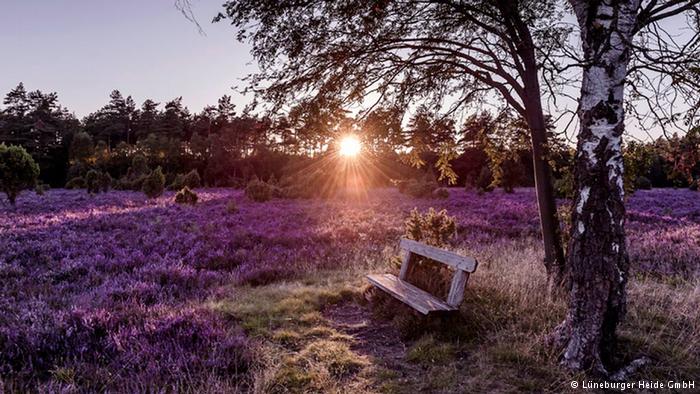 7. Elb Sandstone Mountains
With its bizarre-looking rock formations, the Elb Sandstone Mountains provide an ideal opportunity for sports climbers, while the mythical scenery takes your breath away. Hike through the deep gorges or climb to the scenic outpost of the "Bastei" and take in the magnificent view. Discover the many castles and fortresses, like the Kuckuckstein Castle, the Weesenstein Castle and the Hohnstein Fortress. Here, you will find either great adventures to get your blood pumping or a haven of tranquility.
8. Black Forest
The Black Forest is undoubtedly one of the most popular travel destinations in Germany. It is characterized by its deep mountain forests, steep valleys and lush green meadows, which makes it an ideal region for outdoor enthusiasts, but also by its distinct architecture and cultural heritage. Go for an extended bike ride or hike and experience the charming cities and villages, which offer many attractions as well as deep-rooted traditions, and don't forget to try the delicious Black Forest Cake.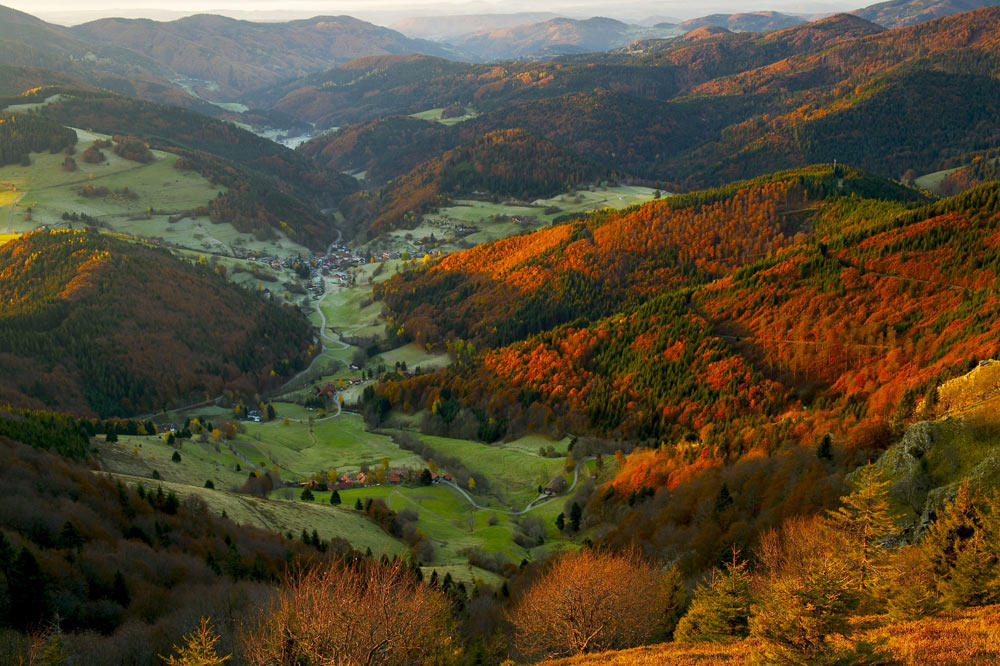 9. Lake Constance
Whether you are traveling with your family, love to try delicious new regional foods or enjoy being active outside, Lake Constance is the right place for you to be. The lake is a popular destination for yachtsmen and birdwatchers but also attracts culture vultures with charming cities like Constance, Lindau, Meersburg and Friedrichshafen. The flower island Mainau in the middle of the lake is a must-see attraction.
10. Bavaria
Situated in the south of Germany, the largest German federal state has a lot to offer. The majestic Alps which are a paradise for outdoor fans in summer and winter, the splendid city of Munich with its many museums, exquisite shops and the world-famous Oktoberfest, marvelous castles like Neuschwanstein, Herrenchiemsee and Linderhof, jovial beer gardens as well as a breathtaking scenery, which includes deep forests, lush green meadows and crystal clear lakes. Typical characteristics that are often associated with the whole of Germany are the garbs and lederhosen, as well as beer and veal sausages.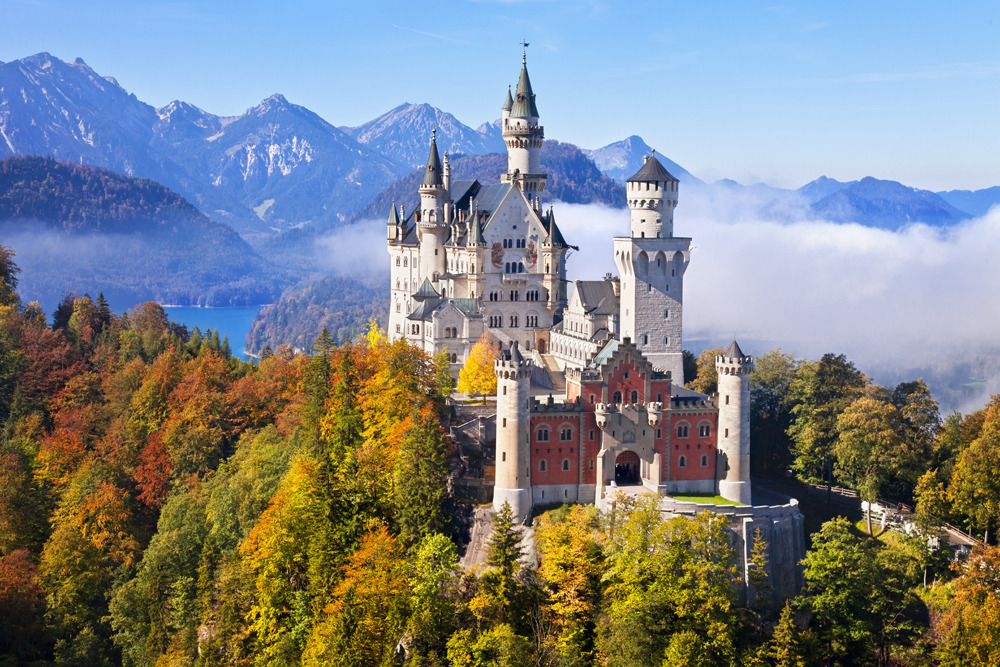 If you are still uncertain about where to go in Germany, don't fret! It's now easier than ever to find your perfect travel destination. How, you wonder? With the innovative travel destination search engine from Travelmyne, which is available in English as well as German.
Are you more of a nature lover, a culture vulture or an outdoor enthusiast? Are you looking for a great place to party or shop, family friendly attractions or a delicious cuisine? Whatever the expectations in your vacation are, simply adjust the sliders to your liking. At the end, the search engine tells you which travel region is the best fit for you. And you know what's best of all, it's completely free with no registration required.