Thinking of going to Italy? Country of pasta, pizza, wine, design and fashion.. Italy has lots of typical things you can't miss! But we know, sometimes it can be difficult for a foreigner to recognizetrue typicalproducts: you can fall into some expensive tourist attraction that finally sounds like imitations. Now there's a new way to be sure to find the real Italian taste and it's very easy and comfortable to have it.
If you are a typical Likibu traveller and you are accustomed to book apartments and rental location for your holidays here's what you really need. You can find all the Italian style and taste you had ever wanted in a little box. And moreover the box will expect you directly in the location you booked. No more worries and waste of time searching for the items you need.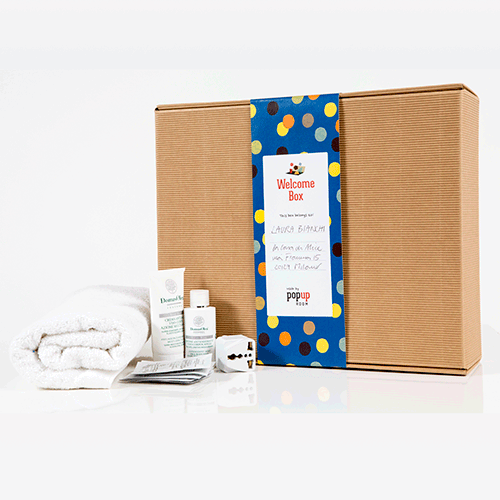 The service named Pop up Room provides you all the necessary for your staying in Italy: food, functional items for cooking or personal caring, even ticket and pass for events or museums. If you like travelling easy, not bringing shampoo, shower gel and all the items you need for personal caring because you come by plane, be sure you'll love this service! You can even book your Welcome Box with a survival kit composed by all the basic things you need to enjoy your staying in the apartment. It includes pasta, tomato sauce and extra-virgin Italian oil with a special recipe to cook a perfect Italian mouth-watering  "Pasta al sugo".
You will get the chef of your own kitchen in Italy and if you travel with family or friends they will appreciate the delicacies you'll provide them. Enjoying  Italian style and taste has never been as simple as it is whit Pop Up Room. When booking your holiday to Italy don't  forget to look for the box which expresses your own personality. There are thematic boxes too and you can choose the best for you, your family or your sweetheart.  Enjoy your Italy, book your box!