A capital city teeming with character, brightly painted pubs and cobbled streets, Dublin is the perfect place for a weekend discovering Irish culture. It comprises a relatively small centre, which makes it easy to explore on foot, and wandering along the river at sunset is a truly bewitching experience, as the waters catch and reflect the bright colours of the sky. Whether you prefer classic tourist haunts or like to go out on little adventures, Dublin is abounding in both historical sites, and charming seaside villages.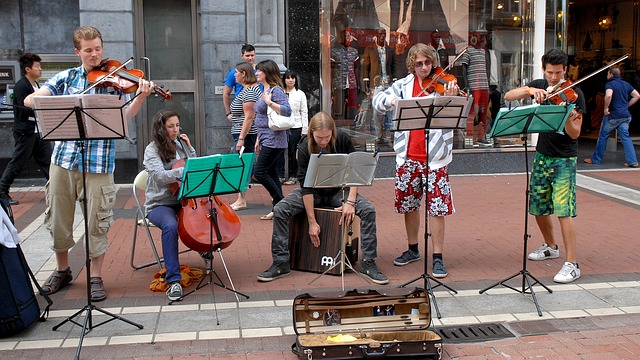 The best way to savour the personality of a riverside city is to find your way to the water, pick a direction, and just walk. In the case of Dublin, this can bring you past the impressive harp-shaped Samuel Beckett bridge towards the bay, which can be admired in its full glory from the Poolbeg lighthouse. A beacon of security for ships coming into the docks, it offers the opportunity for a nice romantic wander off the beaten track. Surrounding the bay, all within a short trip on the local trains (DART), are a number of utterly charming little fishing villages, which are a really good idea for those who enjoy a breath of sea air and a reasonably easy climb along cliff-top pathways. Particularly worthy of notice are Howth Head and Dun Laoghaire: perfect for a peaceful afternoon away from the bustling life of the city centre.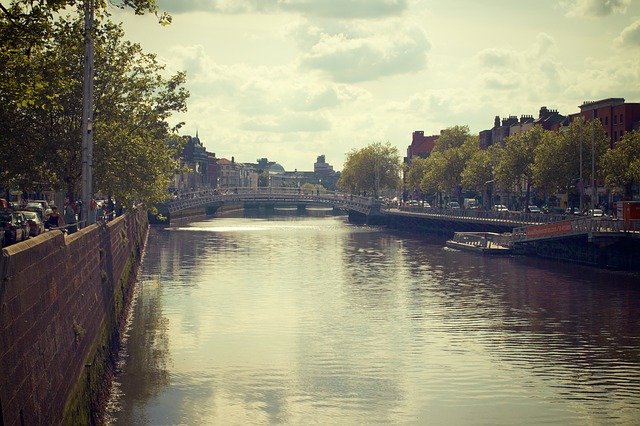 For those with a keen interest in Ireland's signature drink, a visit to the Guinness Storehouse is strongly recommended. Though requiring perhaps a slightly higher budget, it is a thoroughly entertaining experience, also for those who don't really have a taste for beer. The section on the company's advertisement throughout the years is truly fascinating, and the view from the rooftop bar (where you can also learn how to pour your own pint, which is not as self-evident as it may seem) is one not to be missed. Alternatively, this richly coloured Irish nectar can also be savoured in any of the many pubs lining the Temple Bar quarter, most of which present brightly coloured wooden exteriors, further embellished by flags or hanging baskets full of flowers.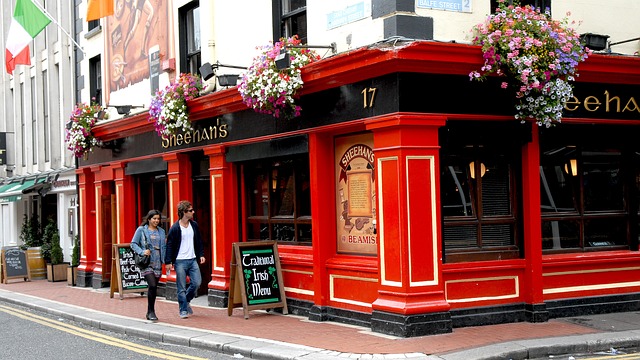 Georgian architecture and parks are another characteristic trait of Dublin, and contribute to its definitely picturesque atmosphere. Trinity College can surely be considered the perfect example, with its marvellous white stonework and fresh green lawns. Nearby lies one of the most famous symbols of the city: the statue of Molly Malone, a young fishmonger who features in Dublin's anthem song and died a tragic death, victim of the cholera.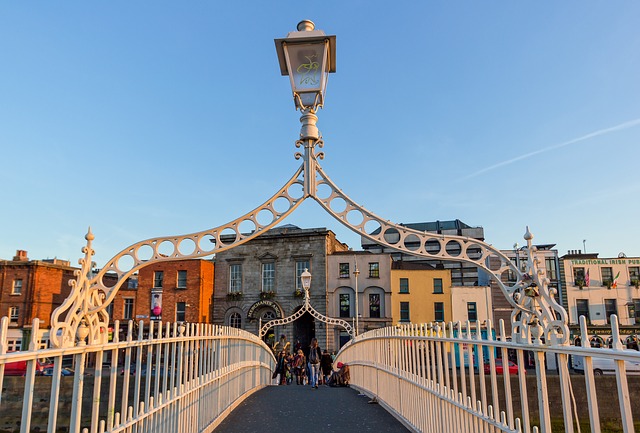 You can't leave Dublin without a short visit to the Castle in the city centre. Its gardens now rise from the former site of "Dubh Linn", the old black pool from which the city itself derives its name. As well as along the streets, Dublin's spirit can also be discovered in the many museums on offer, many of which are free of charge, such as the National History Museum. Famous for its Victorian style cabinet displays, it opened only a couple of years before Darwin developed "On the Origin of Species" and remains one of the largest collections in Europe.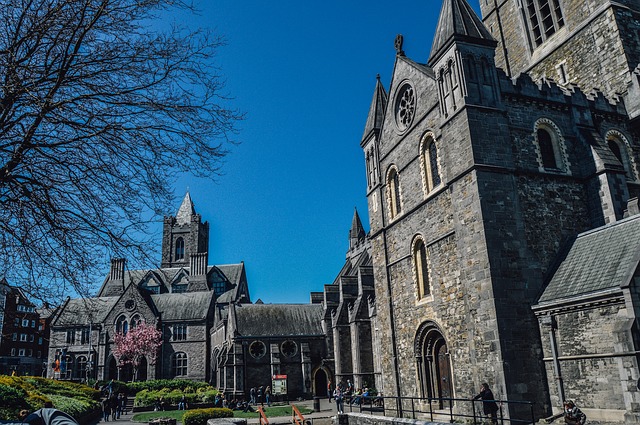 So, whether you enjoy exciting coastal landscapes or walking streets seeped in history, having a pint to the sound of folk music or widening your knowledge going round libraries and museums, Dublin is the perfect place: small enough to be easily explored, yet never at risk of being boring.